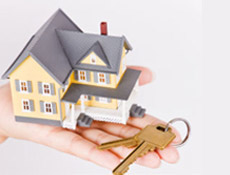 Pre Purchase
/Sale
Are you thinking of buying or selling a property?
Nowadays anyone thinking of buying or selling should seriously consider a pre-purchase or pre-sale valuation.
Selling or purchasing a property can be a very stressful period. There are many challenges faced by bother vendors and purchasers.
What is the home really worth ?
Is the agent providing an accurate price range ?
Why have different agents provided different market values ?
Where is the real estate market heading and what is the future outlook ?
We can help you have a single value in mind, a starting point so you can compare with your agents appraisals or just assess the current equity you have in your house or unit.
A formal valuation report could help you maximize your profit and help minimize your home's time on the market.
If you're planning on trying to sell your home without the assistance of a real estate agent, a professional appraisal can be a valuable negotiating tool with a potential buyer.
In the same sense, if you are contemplating making an offer on a property, a formal valuation report can help determine a Fair Market Value offering price.
Our formal valuation reports will help ensure that you are not selling your home for less than its worth or that you are not over paying. We can help you make an informed decision on buying or selling and provide you with "peace of mind".
For more information please call me on 08 7111 2956 or ask for an instant quote via email.
CREDENTIALS:
REGISTERED/LICENSED PROPERTY VALUER
ASSOCIATE MEMBER OF THE AUSTRALIAN VALUERS INSTITUTE
OVER 15 YEARS' EXPERIENCE AS A PROPERTY VALUER
UNIVERSITY QUALIFIED VALUER – BACHELOR OF BUSINESS (PROPERTY) VALUATIONS
IN EXCESS OF 8000 COMMERCIAL AND RESIDENTIAL VALUATIONS COMPLETED.
CURRENT & PAST CLIENTS:
THE GENERAL PUBLIC
COMMONWEALTH BANK, NATIONAL AUSTRALIA BANK, ANZ BANK, WESTPAC BANK, CREDIT UNIONS.
LAWYERS, SOLICITORS, ACCOUNTANTS, EXECUTORS, IMMIGRATION AGENTS & AUSTRALIAN TAXATION OFFICE