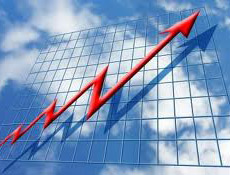 Deceased Estate /
Probate Property Valuations
Settling an Estate can be a very sensitive and stressful processfor all family members and should be dealt with in a professional manner.
Determining the Value of Property within the estate is important for all the beneficiaries involved.
Our formal Property Valuation Report is specifically written for lawyers, accountants, executors and the beneficiaries (general public) to establish the "Fair Market Value" of any property that is a part of an estate.
Often, the effective date of the valuation will be the date of death rather than the date the property was inspected by us. Either way we ensure that your formal valuation report is written to meet the guidelines required by the executor of the estate. We will undertake any special instructions and tailor each report to suit.
All our reports take into consideration the age and size of the home including land area, the current condition including any refurbishments or extensions that have been carried out to the home and of course the property location.
We inspect all homes internally and externally to ensure we understand any features that add value. We also take into consideration defects and damages that may be impact negatively on the home.
The final result is a Formal Valuation Report that reflects the fair market value of your home in the local real estate market.
For more information please call me on 08 7111 2956 or ask for an instant quote via email.
CREDENTIALS:
REGISTERED/LICENSED PROPERTY VALUER
ASSOCIATE MEMBER OF THE AUSTRALIAN VALUERS INSTITUTE
OVER 15 YEARS' EXPERIENCE AS A PROPERTY VALUER
UNIVERSITY QUALIFIED VALUER – BACHELOR OF BUSINESS (PROPERTY) VALUATIONS
IN EXCESS OF 7000 COMMERCIAL AND RESIDENTIAL VALUATIONS COMPLETED.
CURRENT & PAST CLIENTS:
THE GENERAL PUBLIC
COMMONWEALTH BANK, NATIONAL AUSTRALIA BANK, ANZ BANK, WESTPAC BANK, CREDIT UNIONS.
LAWYERS, SOLICITORS, ACCOUNTANTS, EXECUTORS, IMMIGRATION AGENTS & AUSTRALIAN TAXATION OFFICE