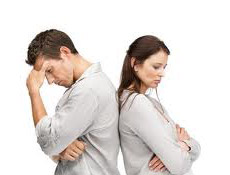 Family
Law
Family Law and Matrimonial matters are common these days and it is important that Property Assets are divided fairly.
A Formal Property Valuation Report will assist parties with a "buyout" or "Settlement" of the home and properties jointly owned. A Property Valuation could involve a "current market value" or a "retrospective value" based on the date of separation or divorce.
It is also important that when working with Family Law Lawyers and Solicitors, all parties quickly and confidently reach an agreement on a settlement value to allow negotiations to proceed. The easiest way to reach this point is to have our Formal Valuation Report completed on each property being divided.
The Family Law Court will also require a Formal Property Valuation Report on all properties. A real estate agents appraisal is not considered to be an experts report and cannot be utilised by lawyers or the Family Law Courts.
We do understand the sensitive needs of our clients during this often traumatic process and have years of experience in dealing with this type of service. We will produce a professional, well supported Property Valuation Report that can assist you and your Lawyers in settling your real estate amicably.
For more information please call me on 08 7111 2956 or ask for an instant quote via email.
CREDENTIALS:
REGISTERED/LICENSED PROPERTY VALUER
ASSOCIATE MEMBER OF THE AUSTRALIAN VALUERS INSTITUTE
OVER 15 YEARS' EXPERIENCE AS A PROPERTY VALUER
UNIVERSITY QUALIFIED VALUER – BACHELOR OF BUSINESS (PROPERTY) VALUATIONS
IN EXCESS OF 8000 COMMERCIAL AND RESIDENTIAL VALUATIONS COMPLETED.
CURRENT & PAST CLIENTS:
THE GENERAL PUBLIC
COMMONWEALTH BANK, NATIONAL AUSTRALIA BANK, ANZ BANK, WESTPAC BANK, CREDIT UNIONS.
LAWYERS, SOLICITORS, ACCOUNTANTS, EXECUTORS, IMMIGRATION AGENTS & AUSTRALIAN TAXATION OFFICE