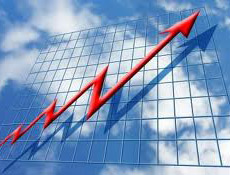 Capital Gains
Tax
A Formal Property Valuation Report becomes the basis of calculating your Capital Gains Tax liability for the Australian Tax Office. It is why we endeavour to reduce your liability by providing a fair market value that benefits your position.
Our property valuation reports can be conducted on a retrospective basis or on the current fair market value basis.
Our most common capital gain tax valuations, include persons who are:
Vacating A Primary Residence & Renting It To Tenants – If you have moved out of your home and are now renting the property to tenants the government deems your property to be subject to Capital Gains Tax. We endeavour to provide you with a valuation report that will reduce your future tax liability.
Moving Into A Property After The Tenants Have Vacated – If you have been renting out your investment property but decide that you wish to now occupy the home yourself, your tax liability for Capital Gains will change. The property is no longer considered and investment but rather it is now your Primary Residence. In this situation you will be required to state to your accountant and the Australian Tax Office the fair market value at this date. We will again endeavour to provide you with a valuation report that will reduce your future tax liability.
For more information please call me on 08 7111 2956 or ask for an instant quote via email.
**IMPORTANT CAPITAL GAINS TAX CHANGE: NON-RESIDENTS**
Recent Capital Gains Tax Law changes affecting Non-Residents and off-shore owners. Non-Residents and offshore owners of Australian property have been impacted by changes in the 2012 Federal Budget handed down by the Australian Government. These changes which took effect on the 8 May 2012, and has seen the 50 per cent capital gains tax (CGT) discount removed for non-resident individuals who hold interests in Australian property. Individuals impacted by the changes can still claim the CGT discount for capital gains accrued prior to 8 May 2012.
We recommend those affected by this change arrange a formal property valuation as at the 8th May 2012 (Retrospectively).
CREDENTIALS:
REGISTERED/LICENSED PROPERTY VALUER
ASSOCIATE MEMBER OF THE AUSTRALIAN VALUERS INSTITUTE
OVER 15 YEARS' EXPERIENCE AS A PROPERTY VALUER
UNIVERSITY QUALIFIED VALUER – BACHELOR OF BUSINESS (PROPERTY) VALUATIONS
IN EXCESS OF 8000 COMMERCIAL AND RESIDENTIAL VALUATIONS COMPLETED.
CURRENT & PAST CLIENTS:
THE GENERAL PUBLIC
COMMONWEALTH BANK, NATIONAL AUSTRALIA BANK, ANZ BANK, WESTPAC BANK, CREDIT UNIONS.
LAWYERS, SOLICITORS, ACCOUNTANTS, EXECUTORS, IMMIGRATION AGENTS & AUSTRALIAN TAXATION OFFICE